exist five kingdoms In nature. The kingdoms are ways of classifying living beings based on certain characteristics that they have in common. This classification helps to understand the relationships that organisms establish with each other, but also to highlight the particularities of each species within the generalities of its kingdom.
The kingdom is a general ranking. Furthermore, each genus is subdivided into phylum (or division), class, order, family, and finally species. Species are the basic units of biological classification, that is, the minimum unit of classification.
The fact that the kingdom is one of the broadest classifications (lower than only the 3 domains), implies that within each domain There is an enormous quantity and variety of species that only have a few characteristics in common with each other, which nevertheless radically distinguish them from the species of other kingdoms.
In addition to the Plantae Kingdom, the other kingdoms of nature are:
Kingdom Plantae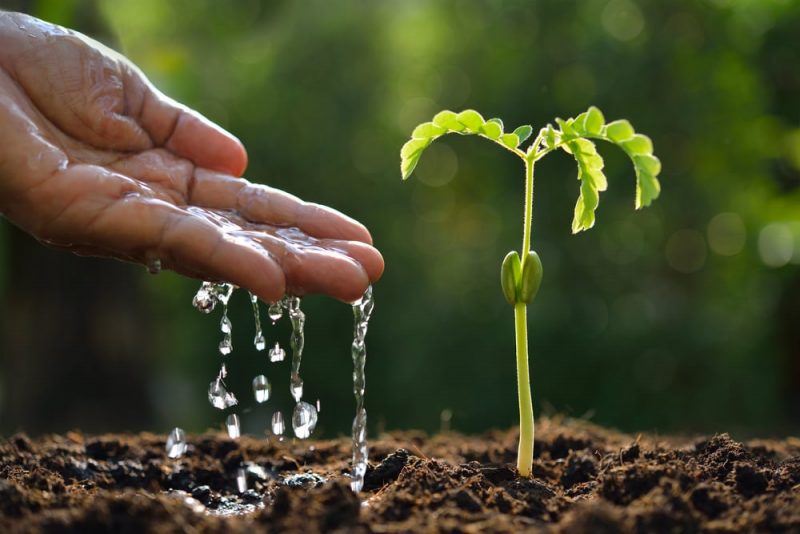 This kingdom is also known as the Plant Kingdom. Their characteristics are:
Examples of Kingdom Plantae
Braunia imberbis. Type of moss (non-vascular land plant) with stems up to 4 centimeters. It has a characteristic yellowish-green color. It grows on rocks.
Cyanidioschyzon. Alga cyanidiophytina, unicellular, belonging to the red algae. It does not have a cell wall and therefore has a rounded shape.
royal fern (osmunda regalis). Plant native to Europe, Asia, Africa and America. It grows in swamps. It belongs to the seedless vascular land plants.
Magnolia. Perennial trees with flowers with white petals for ornamental use. Dicot species.
sago palm (Cycas revoluta). Also called cica, church palm or false palm. It comes from Japan. It looks very similar to a palm tree, like all cycads (a specific type of gymnosperm).
Cembra pine (Pinus cembra). Tree up to 25 cm tall with needles (needle-shaped leaves) grouped in five. It is a gymnosperm.
banana plant (Musaceae). It has large leaves that grow spirally along the stem. They have flowers with 5 tepals. It is a monocotyledonous plant.
snow watermelon (scientific name: chlamydomonas). Unicellular green algae that inhabits alpine snowdrifts.
yew trees (tax). coniferous tree. It grows in mountainous and humid areas. It can reach 20 meters in height. As it is a gymnosperm, it does not have fruits but it does have an aril: a fleshy covering of the seed.
Tulip. Perennial and bulbous plant. Monocotyledonous flowering plant.
The classification detailed below is the traditional classification. There is also a phylogenetic classification that includes other organisms not considered plants, but that have chloroplasts.
Classification of Kingdom Plantae
Algae
They are the plants that live in aquatic environments. They can be unicellular or multicellular.
land plants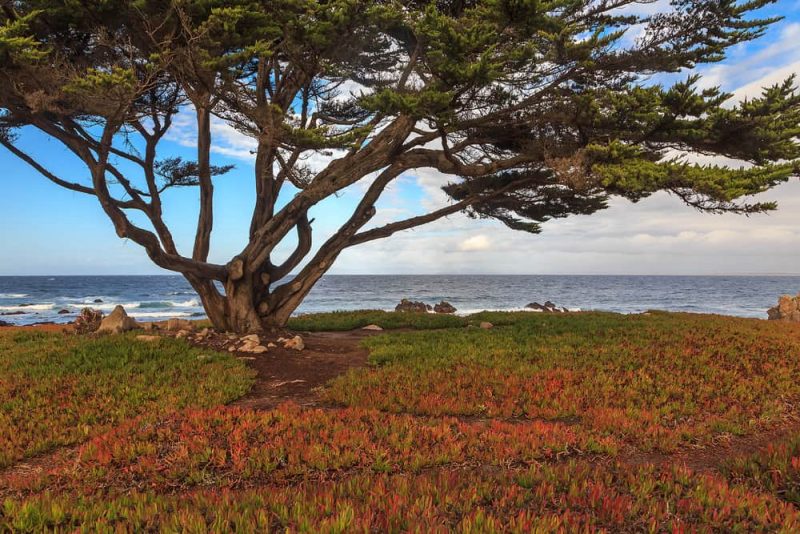 They are also called embryophytes (embryophyta). They are descendants of certain species of green algae but are distinguished from them because they are able to live out of water. That is, they are the species that colonized the earth.
Terrestrial plants are characterized by traversing a embryo stageThat is why they are called embryophytes. This is a difference with all algae, more general than the fact that they are adapted to the terrestrial environment, since there are a few species of algae that live outside the water.
Embryophytes also have multicellular cell structures in the sporophyte, in the gametophyte, cuticle and thick-walled spores.